WHY YOU NEED IT
A solid network is only as good as its uptime. To insure this Consul-vation provides affordable remote monitoring and management services to proactively manage your network, and provide immediate problem mitigation in the case of unusual events in your network.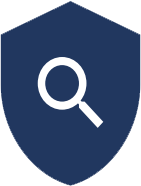 Secure 24x7x365 Monitoring
When Consul-vation monitors your systems, we establish a constant secure connection between our network of polling and logging servers and your network. For larger infrastructures, we can deploy on-site collection devices to ease bandwidth utilization and costs. Our connection to you is secured by an encrypted VPN (Virtual Private Network). All traffic between our networks is authenticated and verified to make sure data is not intercepted or altered. This level of security also provides a shield against malicious hackers who wish to learn about your network through monitoring traffic.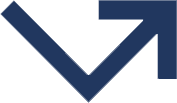 Approach
Our methodical approach to monitoring your critical network devices and software does not interfere with your business, it flows within it. The process scales to your needs, only addressing the elements that matter.

Response and Mitigation
Monitoring provides an infrastructure to alert when something could be wrong, so that the problem can be quickly identified and resolved. When we receive an alert, we follow our own internal procedures as well as the custom response and notification plan developed during deployment. Consul-vation can respond and fix the problem entirely, or work with your own IT staff. Alternatively, we can simply notify your designated staff and you can take it from there. The response plan is built to integrate into your existing processes, not interfere with them.
WHAT YOU GET
Consul-vation is one of the only providers to offer Remote Monitoring & Management as an effective standalone service, without the added costs of bundling per device support services that your organization may not require. We enable your team to keep control of your IT strategy and support decisions without the burden of having to conduct monitoring and maintenance manually.
Price Per Device – $24/month
Please contact our Sales Director to discuss your introductory discount for new and existing clients
Automated Management & Remote Control
With Consul-vation's RM&M agent software deployed to desktops, servers, and laptops – Windows and Linux – we cover it all. We install a small but powerful software agent that does so many things:
Facilitates taking a baseline hardware inventory
Compares inventory to find new hardware and software
Works with other agents to give remote turn on capability when a computer is accidentally shut
off
Provides Instant Live Connect access to remote control a PC during support calls
Enables remote access to files, command line, services, registry, event viewer and more-
allowing us to work on a PC without interrupting users while they work
Automates PC and server procedures

On the fly and scheduled
One device or a group of computers at once
Virtually anything can be automated
Remote reboots and shutdowns
Windows updates
3rd party software updates
Clean up hard drive space
Application deployment and removal
Common troubleshooting procedures
Server specific maintenance
Security fix scripts
Print spooler resets
Registry changes and fixes
Execute Powershell scripts

Create custom procedures for your environment, specific to your maintenance needs
Lightweight, AI Based Endpoint Security
Along with the RM&M agent, we deploy the Webroot Endpoint Security Solution, a lightweight, AI based security scanner and interpreter that sends the major work up to a cloud centralized workhorse to do all the analysis so your desktops and servers don't get bogged down with scanning. Advanced artificial intelligence replaces the traditional signature based algorithms for finding viruses and malware.
Built for small businesses
Endpoint Protection & Business Antivirus Solutions
Reporting
We can create reports on almost any data point collected by the agents and combine them into useful, actionable reports. Some examples include:
Desktop PC audit for older PC identification
Operating system audits
Low free disk space to find PCs that need a cleanup or new hard drive
Deployed application versions to keep consistent application versions deployed
Log analysis
User and group account audits
File permission audits